CANBERRA'S BEST LAKSA – DICKSON ASIAN NOODLE HOUSE.
After a long, cold Canberra winter, there's nothing better than defrosting over a Laksa from the Dickson Asian Noodle House. There is a reason they are well known for one of the best Laksas in the city – locals have been ordering bowls of spicy, creamy goodness by the gallon since it opened. They have a wide range of meat and vegetable choices, with half size and jumbo size available.
29 Woolley Street, Dickson.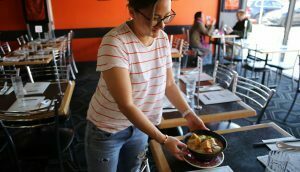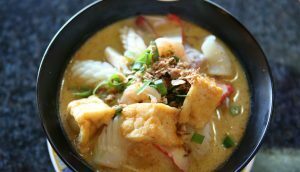 ---
A TASTE OF MALAYSIA – RASA SAYANG. 
Rasa Sayang is family run Malaysian restaurant has been serving Canberrans for decades now and offers delicious food, generous portions and quick service. We recommend the Hor Fun Beef noodles, Udang Lamak and you can't go past the Plum Duck – think friend duck in a sweet plum sauce served with steamed rice. And say hello to Tony for us.
43 Woolley Street, Dickson.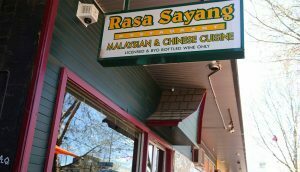 ---
PHO PHU QUOC'S PHO – PHO PHU QUOC .
Pho Phu Quoc is one of Dickson's popular and busy Asian eateries. Order the traditional rare beef noodle soup and slurp your way through a giant bowl of fresh flavours. The serve is large, but surprisingly you can order a larger bowl still for another $3. Pho Phu Quoc specialises in Vietnamese food and is a place about simplicity, regular clientele, speed and cheap prices.
5 Badham Street, Dickson.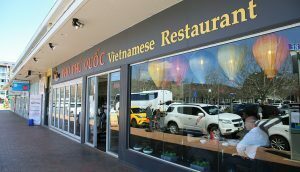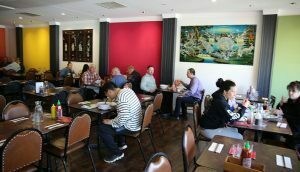 ---
A CLASSIC CHINATOWN EATERY  – RUBY. 
One of the original restaurants on Dickson's Woolley street, Ruby Chinese Restaurant reminds us of a classic Chinatown eatery. And like a Chinatown eatery, Ruby is open late — it is not uncommon to find this restaurant still open until midnight. Specialising in live seafood and classic Cantonese cuisine, Ruby hits the right notes despite barely changing its menu for a quarter of a century. Make sure you check out the impressive tank displays that line the walls.
18 Woolley Street, Dickson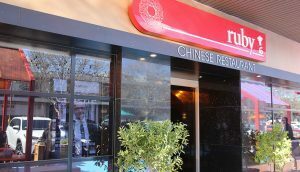 ---
FOR THE LOVE OF DUMPLINGS – DICKSON DUMPLING HOUSE
Dickson Dumpling House is a traditional Chinese restaurant with a bustling vibe, serving handmade dumplings and spring rolls. A very good value, busy and efficiently run establishment, with an emphasis on big flavours and fresh ingredients. Swinging their hand-cut noodles and stuffing the dumplings in the window, they've raised the dumpling bar in Canberra.
2 Cape Street, Dickson